"We are what we repeatedly do.
Excellence then, is not an act, but a habit."
-Aristotle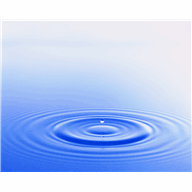 In honor of National Procrastination Week (the first week in March) and March Forth Day (on March 4th, of course), I dedicate my March issue of Paauwer Tools to the subject of procrastination. Why? Because this single habit is the root of so many of the problems that plague all of us at one time or another – challenges with managing our time, relationships, projects, and information.
Procrastination is doing low-priority tasks and activities instead of the high-priority ones which so often contribute the most to our success. For some, procrastination becomes a harmful habit which impedes personal and professional development.
If procrastination is so harmful, why do we do it? We tend to put off doing things for the following reasons:
They are unpleasant to do.

They are difficult or complex to do.

They involve making tough decisions that can be overwhelming.
When we don't want to do something that is unpleasant or difficult, we find less important things to do that will keep us "busy" so we have an excuse for why we didn't get around to it. But putting something off does not make it go away, and postponing it often just makes it worse. As someone once said, "Killing time murders opportunities."
We've just completed the second month of the year, and we have ten more months to go. It's not too late for rededicating yourself to that New Year's resolution! I'll share a key to success that I've learned from my own life experiences...
If you want to make big changes in your life, start by making small ones.
What small change have you made recently that yielded positive results for you? By thinking about what is working, you are focusing on the positive. I wrote more about this in last month's newsletter. Remember that we attract whatever we choose to give our attention to -- whether wanted or unwanted. When we focus on what we want, we are more likely to attract it into our lives.
Unlike a long list of unrealistic New Year's resolutions that usually get broken before the end of January, small changes can create a ripple effect of another small change, followed by another. In other words, small changes can lead to other related changes. Next thing you know, you've generated an unstoppable tidal wave!
If you have not set a New Year's resolution for yourself, or if you've already abandoned the resolutions you set in January, it's not too late to start fresh now. Ask yourself this question:
What's one thing that, if you did consistently, would make the greatest positive difference in your life?
I asked a client (I'll call her Kate) this question a couple of years ago during a coaching call. Her initial response was that she wanted to start taking the train to work instead of driving her car in horrible rush-hour traffic. But Kate said she could not do that because she often needed the car to get to meetings during her workday. I asked her if there were other means of transportation available to her (subway, taxi, etc.) on days she had appointments that were not walking distance from her office.
Kate was not sure how it would work, but she was willing to commit to a one-month trial period. I spoke with her at the end of her first week. She recognized how this one change was already having a tremendous positive impact on her life. Over time, the impact grew larger. The ripple effect was doing its thing!
Here are some of the benefits Kate has experienced:
Kate is able to sleep 30 minutes later each workday, since she actually gets to work quicker by taking the train.
Kate has saved enough money in gas and parking fees to pay for her coaching sessions with me.
Kate has time for her professional reading, which she does in the mornings on her way to work.
Kate has time for pleasure reading on the way home. (She had not read a novel in years!)
Because she has to catch the train home at a specific time, Kate leaves the office at a set time instead of staying for "just a few more minutes" (which was never just a few minutes!) to get caught up.
Kate is conducting more business using technology (teleconference calls and webinars), which saves her a lot of time that she used to spend getting to and from meetings. Others appreciate this time savings, too!
By leaving the driving to someone else, Kate's stress level is much lower when she gets home.
Kate's reduced stress levels gives her added energy, and she now works out at a nearby health club a few times a week. (Before, she barely had the energy to crawl in the door of her home. Once she got there, she rarely ventured out at night.)
Kate met a wonderful man at her train stop near her home, and they started dating last year. (They're still dating, and the future looks promising!)
I could keep listing the effects this one change has had on Kate's life. It's a perfect example of the ripple effect in action -- all of this by making one change, which led to another, and another.


Remember that one of the key reasons many people procrastinate is because something is difficult or complex. In other words, it feels too big to know where or how to begin. Even the biggest projects are really just a series of small ones. I often ask my clients, "How do you eat an elephant?" … One bite at a time!
Once you break a project into bite-size pieces, determine when you want to have it completed by, and then create a timeline with benchmarks for each bite of the project. Make it as quantifiable as possible, by using numbers (make five calls daily vs. make more calls daily) and dates or deadlines. Then build in some accountability by telling someone else about your intention. Keep your intentions in written form in front of you so you can keep re-focusing on them when you get off track. I like using the PageUp copy holder to hold paper upright, so the task list for the day does not get buried on the desk. Then carve out protected time on your calendar to allow time to complete the tasks you've identified.
My daughter is a senior in high school, and she has been preparing for college since last May, along with the assistance of an excellent College Planning Coach, whom she met with weekly by phone. My husband and I are so grateful that someone else was able to help her navigate through this process and hold her accountable to the timeline they created. The whole process is quite a responsibility for an 18-year-old to undertake, even with assistance!
I'll use this college planning "project" as an example of how to eat an elephant. Although the sample timeline below does not contain every step involved, it's enough to demonstrate how the process works. Final deadlines or completion dates are noted.
Project Name: Gaining Admission to the College of my Dreams
Here's a simple three-step process for you to try:
Name your "elephants."
Select one and break it down into bite-size pieces that are more manageable. Write these steps down in the order in which they need to be completed.
Assign start and completion dates for each item on your task list. Enter these dates into your calendar so you remember when it's time to do them.
As you focus on one bite at a time, you'll be amazed at how this simple three-step process can get you unstuck and along your way with an important project you've been avoiding.

For more articles about overcoming procrastination, visit my newsletter articles from previous years:
March is filled with productivity holidays … What are you doing to celebrate them? Here are some ideas:
March Forth Day (March 4th) – March forth and realize your dreams! Take action on something important that you've been putting off!
National Procrastination Week (1st full week – beginning March 6) -- What action do you most want to avoid doing? Identify the cause of your resistance. If you are convinced that a task is, in fact, important, take this action right away. If you want to build in accountability for yourself, contact me to schedule a complimentary coaching call to determine if this kind of support will move you forward in the direction you want to go.
Clean Your Closet Week (3rd week) -- Identify which closet(s) in your home or office need to be cleaned out, and carve out some time in your schedule to do it. You may discover a significant tax deduction if you choose to donate things to charity. Click here to read about an excellent tool that helps you value donations. They guarantee you will save at least $300 in taxes, or your money back.
National Clutter Awareness Week (4th week -- First full week after the first day of spring) – Visit our free tips section, where you will find a number of articles about how to de-clutter your life.
Improve Your Management Skills Month – Most managers will tell you that their job is to tell people what to do, when it should be done, and how to do it. Effective managers know that their job is to build trust and to help people achieve more. Click here to learn about some remarkable management tools used by more than 40 million people worldwide – tools that help people develop a deeper understanding of themselves and their relationships. You might also want to check out the eLearning Courses (link at the top of the page), which include such topics as Sales Training & Development, Customer Service Training & Development, Leadership Training & Development, and Team Training & Development. In addition, you can view some DVD sample video clips or other preview materials for an outstanding new product called the Everything DiSC Facilitation System.

What's cluttering up your life?

Whatever it is, it's zapping your precious time, energy, thoughts, and making your space unproductive…and it doesn't have to. There's no time like the present to let go of those things that no longer serve you to hold on to.

If you're interested in focusing on what you want to attract more of into your life, working with a coach might be just what you need to move you forward in the direction you want to go. Contact me at kathy@orgcoach.net and we'll set up a time to talk. The first call is free and you are under no obligation to continue. After that, you can decide if coaching is what you really need, and if I am the right coach for you. If I am, we can talk about what our working together will look like. If I'm not, I'll refer you to a trusted colleague who might be a better fit.

Click here to see what my clients have to say about coaching with me.

Read the Working Woman magazine article about Kathy and her client.

Click here to view Q&A about coaching.
Kathy's upcoming teleclass offerings

Teleclasses are live, interactive training classes conducted over the telephone, using a telephone "bridge" line -- a telephone line that allows groups of 2 or more people to be on the line at the same time. You can call from the comfort of your home or office while eliminating travel time and expenses.

Buried in Paper?
Learn a simple 3 step process to help you eliminate paper pile-up forever.
What are your piles of paper costing you? Peace of mind? Missed opportunities? Late payment fees? Time to do what you care about most? This teleclass will teach you how to handle mail and other paper as it comes into your home or office. You'll learn a system that will remind you of important follow-up.
Click here for more information on this FREE teleclass.
Tsunami Relief Funds
You can help survivors of the Indian Ocean tsunamis and their families by making
one-time or monthly monetary donations to these reputable organizations:
---
Our mission…

is to help you de-clutter your schedule, space, and mind
so you can focus on what's most important to you!
---
Paauwer Tools is a free monthly newsletter.
To subscribe to this newsletter click here.
We appreciate your forwarding this to your friends and colleagues you think might benefit from reading it. Your recommendation is how we grow. Anyone can subscribe. We request that you keep the broadcast intact, including the contact and copyright information.
You are free to use the material from my articles in whole or in part on your web site or ezine (email newsletter) as long as you include the attribution below and also let me know where the article will appear.
This article is by Kathy Paauw of Paauwerfully Organized. Kathy's web site is a comprehensive resource devoted to helping busy professionals and business owners de-clutter their schedules, spaces, and minds so they can focus on what's most important. Kathy is an organizing & productivity consultant, certified business & personal coach, and speaker. Contact her at kathy@orgcoach.net. For free resources and valuable productivity tools visit http://www.orgcoach.net.
E-mail your comments, questions, and suggestions for future newsletter content to me. I'd love to hear your thoughts!
Warm regards,
Kathy Paauw
Principal, Paauwerfully Organized
425-881-6627
kathy@orgcoach.net
Tell a friend!
Click here to tell friends, relatives,
or colleagues about this site.
.

Copyright © 2005 Kathy Paauw, All Rights Reserved.